About me
Painter and sculptor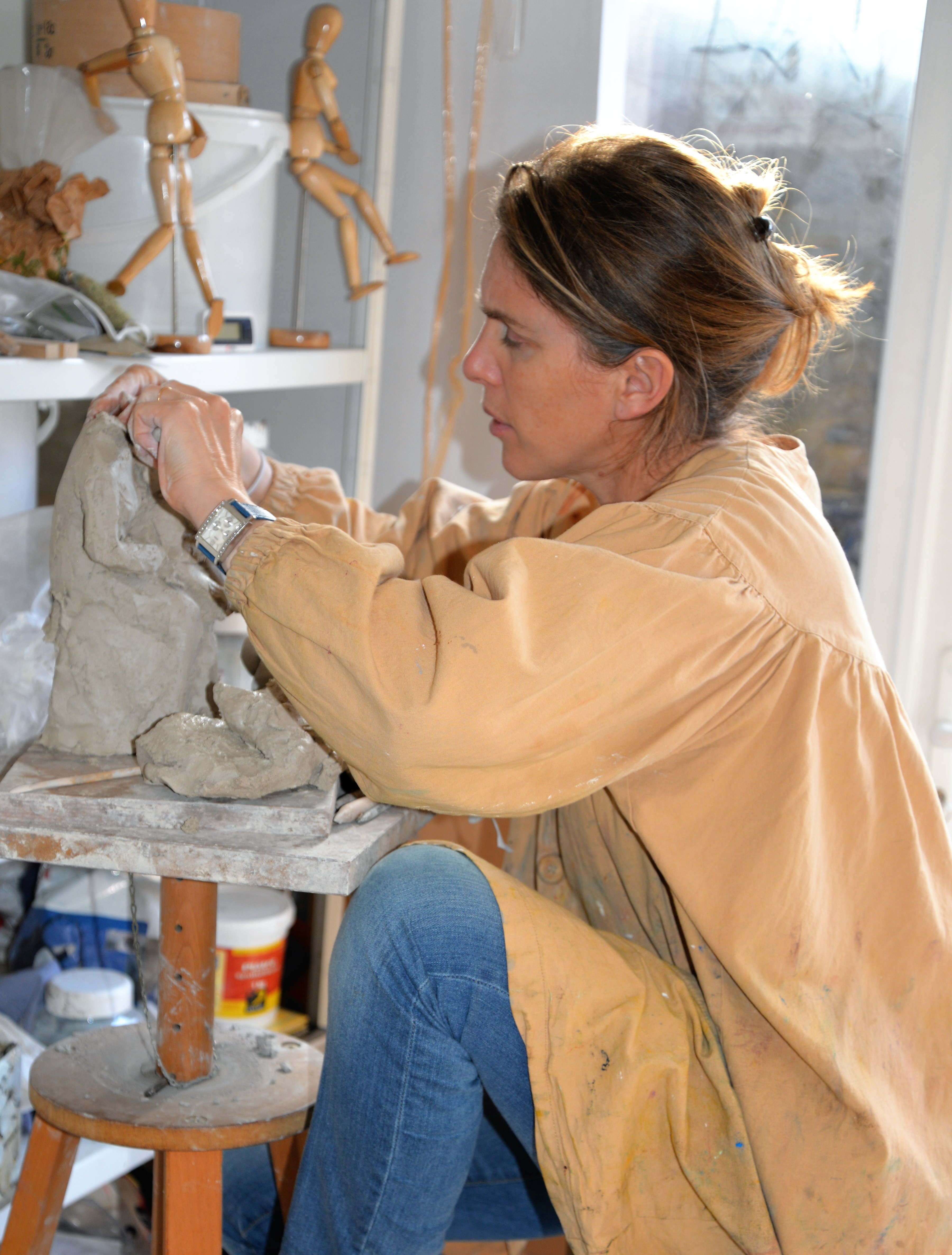 Sandrine Lemoigne's aim is to highlight man's beauty through an intimate and rare work. Based on a colourful background inspired by the theme, the alliance of opaqueness and transparency entertwines depth and lighten in one very well-designed technique, which is enriched by the use of contrasts of materiel and textures with oil paintings, tempera, pastels, gold glaze highlights and even a touch of enamel in order to illuminate the sculptures.
The subtle references to the History of Art in her work are paying a discreet tribute to our common inheritance and, at the same, time, is a nod to the viewer ( if warned)/ Whilst looking at herart, the obeserver experinces a contemplation giving rise to joy and gratitude.
Bronze medal -, Salon des Beaux-Arts, Carrousel du Louvre, Paris 2018.
Special Mention from the jury, Salon des Artistes Français, Grand Palais, 2018.
Albin Eschbach Prize destined to a promising new artist, Salon des Artistes Français, Grand Palais, Paris, 2019.
Member of the Fondation TAYLOR, the artist works in a studio in Toulon and is registered to the Maison des Artistes.
Sandrine a réalisé pour nous un tableau magnifique.
Elle a crée par son style et le choix des couleurs une composition à la fois très classique et moderne, où son amour de la vie et de la famille occupent tout l'espace. Quel cadeau! Quelle joie!
Félicitations pour la poésie et la musique qui se dégagent de l'ensemble de ces toiles : quel talent ! Merci de le partager.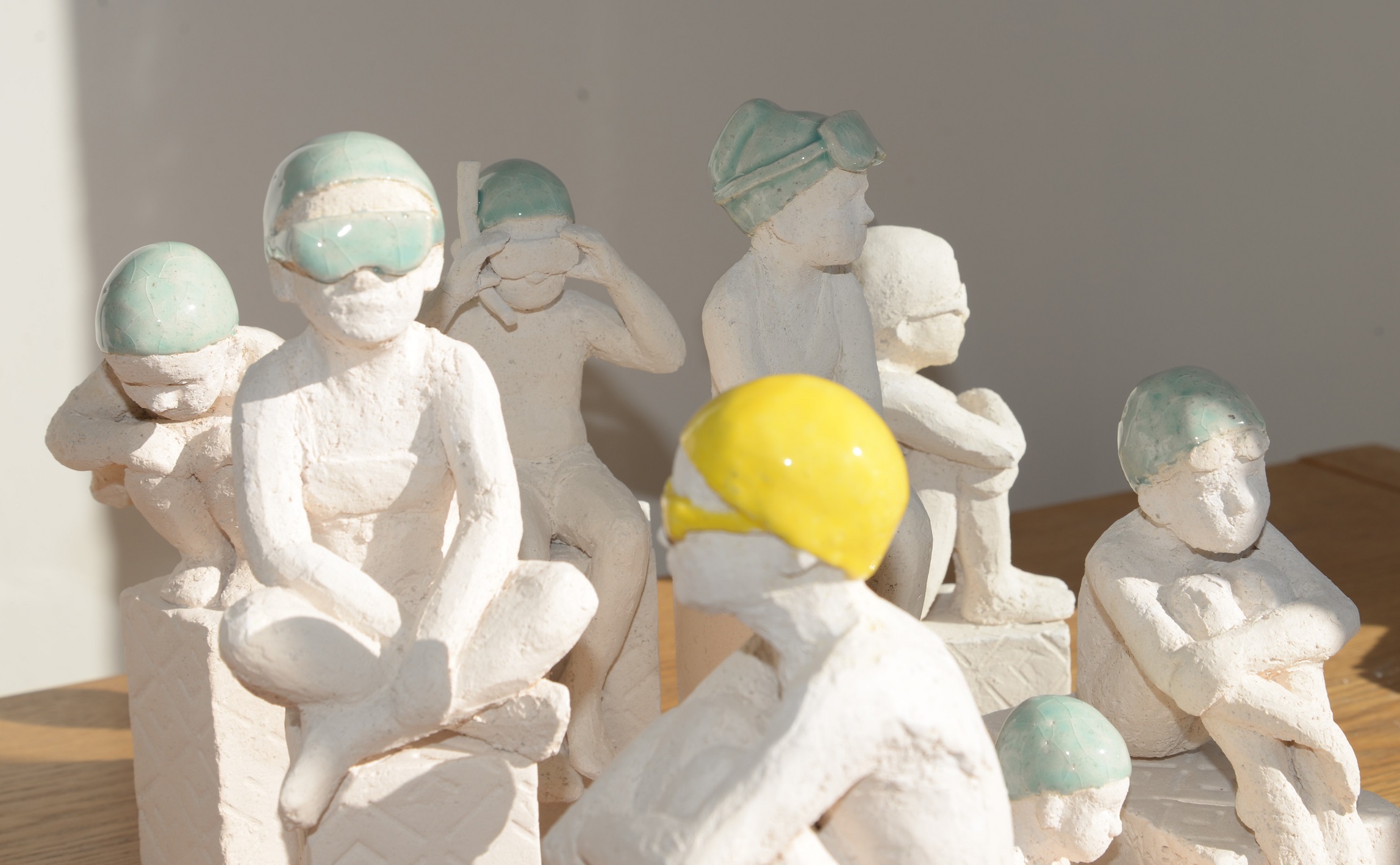 Sandrine produced the most beautiful painting of our three children from some family photographs and a brief observation of them playing together.
The likeness she managed to achieve was incredible and she brought out their individual personalities in a unique way. We were delighted with the finished painting which now hangs in pride of place in our home in London.